!-[if lt IE 9]> <![endif]->
BESTSELLER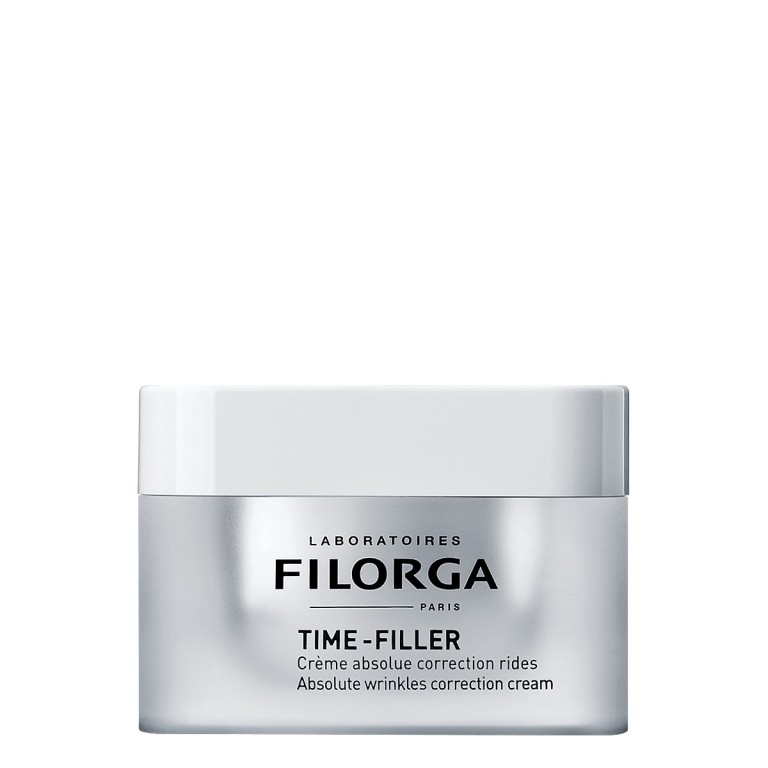 TIME-FILLER®
Absolute wrinkle
correction cream
https://www.filorga.com/wo_en/time-filler
TIME-FILLER®
ABSOLUTE WRINKLE CORRECTION CREAM
50 ml
ALL FILORGA'S NON SURGICAL ANTI-AGEING EXPERTISE IN A CREAM THAT CORRECTS ALL WRINKLES.
/ Contraction wrinkles:
A Botox-like tripeptide relaxes the skin.
/ Wrinkles caused by sagging:
A powerful peptide combined with NCTF® stimulates the synthesis of collagen and hyaluronic acid. In parrallel, a peel-like active ingredient smoothes micro-reliefs.

/ Dryness wrinkles:
Hyaluronic acid is encapsulated for deeper diffusion and a visible filler effect.

Skin type
See all reviews
Write a review
Use
Apply morning and/or evening to the face, neck and décolleté, after first washing thoroughly.
Apply directly to the skin or over your usual Filorga serum.


All you need is a tiny quantity of this highly concentrated product.

Ideal makeup foundation.